Installation
Want to replace an outlet, switch, light, or ceiling fan? Need to upgrade your old fuse panel, breaker panel, or your entire service? No problem! We'll run the wires and install whatever electrical you need wherever you need it.
Troubleshooting
Our experience with troubleshooting enables us to locate and solve your electrical problems in the fastest and most efficient way possible.
Neat and Clean
Often we can avoid cutting your walls, but if we need to, we'll cleanly patch it for you and clean up completely afterwards. Our goal is excellent service and satisfied customers.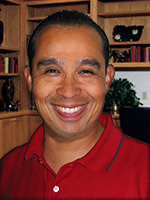 Your Electrician In Santa Monica CA
Since 1991, H Electric has been a top choice for those needing an electrician in Pasadena. We have provided many customers with efficient service and an overall peace of mind. We appreciate you visiting our site to learn more about us.
First step
It only requires making that initial phone call to talk to an electrical technician to discuss your situation. We will consult with you over the phone to start, as well as provide you with a Free Over-The-Phone Estimate. When we schedule your appointment we work within a two-hour window so your day is still under your control. We extend this concern further by making sure the office backs that schedule up throughout the actual appointment time with your Pasadena electrician.
Time to get it done
When our electrician arrives at the location, you will welcome the clean, uniformed appearance and professional attitude. Our upfront pricing will ensure that you approve of the cost before the work starts. Our Pasadena electricians are prepared to replace an outlet, upgrade a fuse or breaker panel, fix a switch or even run wires. Whatever the job, we are experts at trouble shooting. If we absolutely have to make any mess, we follow through to the end with all the clean-up.
The end product
When the job is done, and you are completely happy with the work done by our skilled electricians in Pasadena, you may pay with a personal check or any major credit card. Keep in mind, we are licensed, insured and bonded. That is all complimented even more with our Lifetime Guarantee.
H Electric
2118 Wilshire Blvd., Santa Monica, CA 90403
(800) 971-7009
www.electriciansantamonica.org




admin@electricianlosangeles.com
8-5 Monday-Friday
Fax:
Licensed, Bonded, and Insured
Licenses: #C10 685970 & #C10 406002